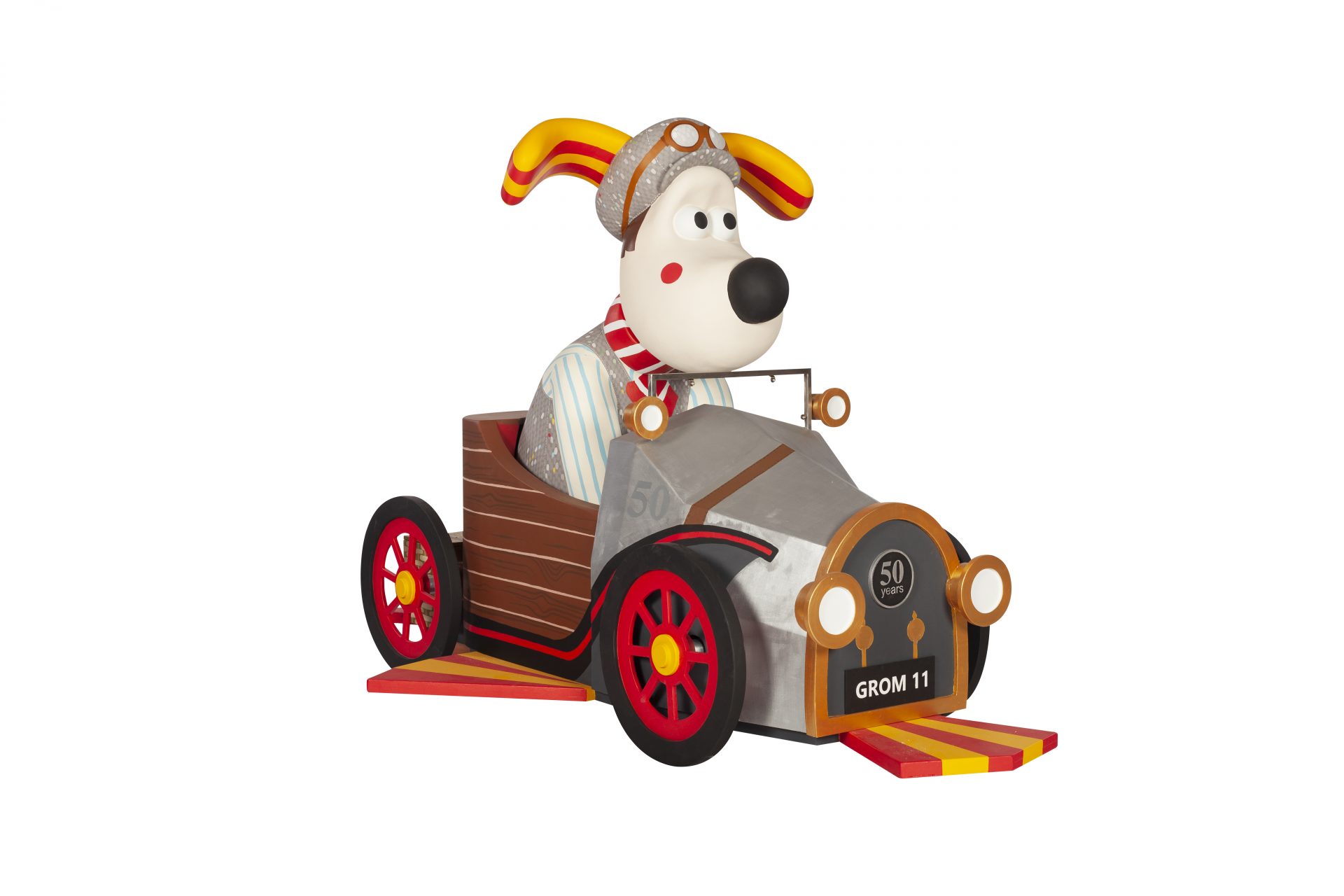 A special sculpture featuring Gromit in Chitty Chitty Bang Bang is to be auctioned to raise money for charity. "Caractacus Paws" in the magical car, created to celebrate the 50th anniversary of the CHITTY CHITTY BANG BANG film and the Gromit Unleashed 2 charity arts trail, is being sold to raise money for the Paediatric Intensive Care Unit at Bristol Children's Hospital. The auction takes place today, Wednesday, 3 October at 8pm BST. To register to bid online: http://bit.ly/BidGU2Auction  
An enchanting family story about a magical car, EON Productions' CHITTY CHITTY BANG BANG (1968) was produced by Albert R. Broccoli from the story by Bond creator Ian Fleming, starting life as a series of fantastical bedtime stories to entertain his son Caspar.
UPDATE: Caractacus Paws sold for £20,000 and the Gromit Unleashed 2 auction raised over £1.3 million in total on the night.