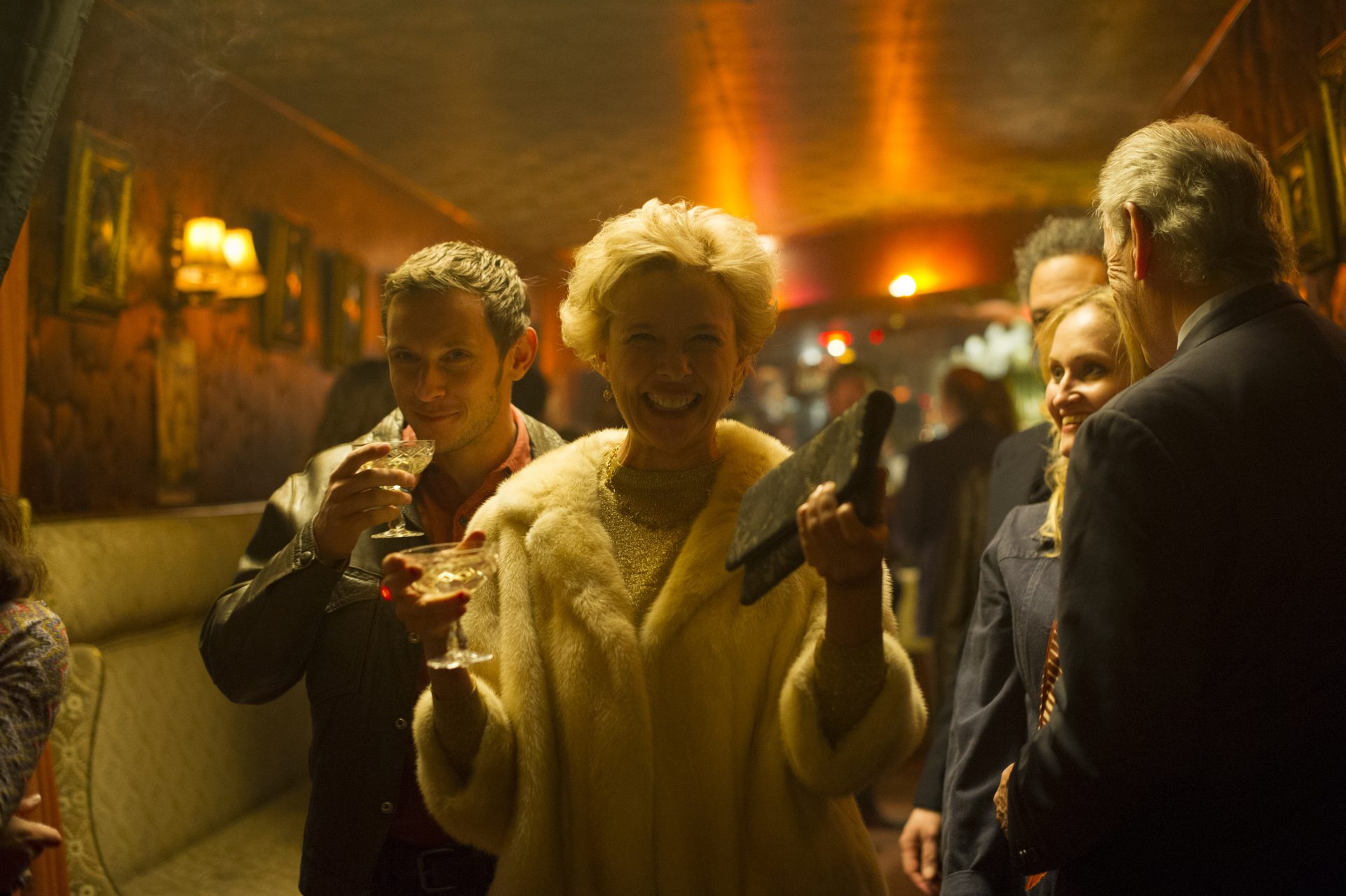 FILM STARS DON'T DIE IN LIVERPOOL, produced by Barbara Broccoli (SPECTRE, SKYFALL) and Colin Vaines (GANGS OF NEW YORK, CORIOLANUS), has been nominated for four British Independent Film Awards (BIFAs). The film, which is currently at cinemas in the UK, features in the following categories: Best Actor (Jamie Bell), Best Supporting Actress (Julie Walters), Best Production Design (Eve Stewart) and Best Casting (Debbie McWilliams).
Based on Peter Turner's memoir, FILM STARS DON'T DIE IN LIVERPOOLfollows the playful but passionate relationship between Turner (Bell) and the eccentric Academy Award-winning actress Gloria Grahame (Annette Bening).
Liverpool, 1978: What starts as a vibrant affair between a legendary femme fatale and her young lover quickly grows into a deeper relationship, with Turner being the person Gloria turns to for comfort. Their passion and lust for life is tested to the limits by events beyond their control.
The film also stars Julie Walters (BROOKLYN, PADDINGTON), and Vanessa Redgrave (ATONEMENT, FOXCATCHER), with Kenneth Cranham (MALEFICENT, LAYER CAKE), Stephen Graham (THSI IS ENGLAND, TABOO), Frances Barber (MEDICI, MR. HOLMES), and Leanne Best (LINE OF DUTY, UNDERCOVER) rounding out a stellar British cast.
Directed by Paul McGuigan (SHERLOCK, LUCKY NUMBER SLEVIN) with a screenplay by BAFTA winner Matt Greenhalgh (CONTROL, NOWHERE BOY) it debuted internationally at the Telluride Film Festival, before playing at the Toronto International Film Festival and held its UK premiere at the BFI London Film Festival in October.