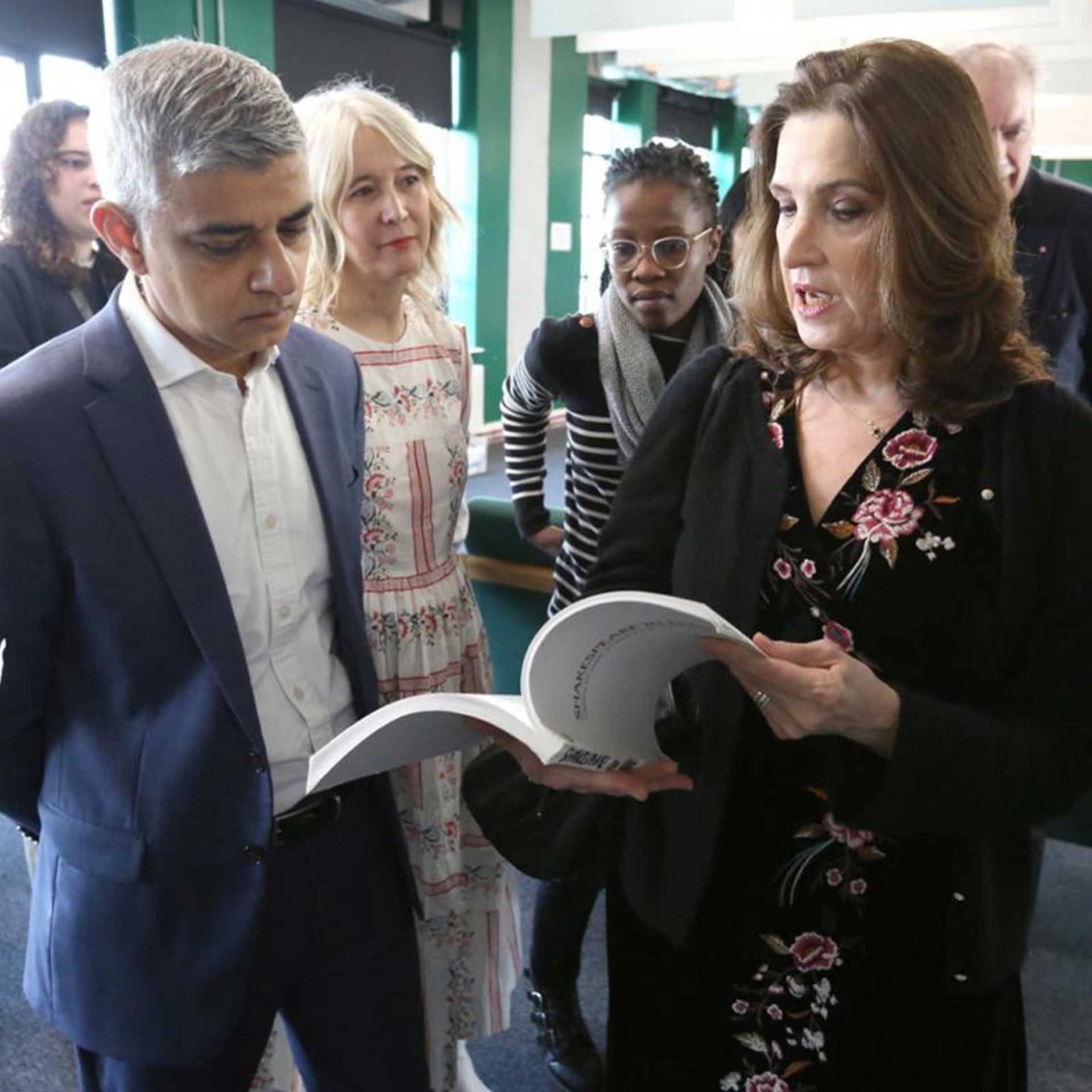 The Mayor of London, Sadiq Khan and Deputy Mayor for Culture and Creative Industries Justine Simons joined London Screen Academy founders Barbara Broccoli, Eric Fellner and Lisa Bryer at the free sixth form academy in Islington, and met some of the 800 students working to become the next creative industry leaders.
The London Screen Academy was founded to provide a vocational curriculum comprising of behind the camera skills from casting to costume to editing, to diversify the workforce of the screen industries and to plug gaps in skills provision with courses routed straight into the film and television industry.
Sadiq Khan highlighted the vital role London's growing film industry is playing in the capital's economic success. The visit came as stats from BFI show a combined spend by film and high-end television production in the UK during 2022 of £6.27 billion, the highest ever reported and £2.7 billion higher than 2019. London is the driving force of the industry, with 40 films and TV series shooting on the streets of the capital at any one time.
"The future of our world class UK screen industries is dependent on specialist training and apprenticeships." Barbara Broccoli said. "Now in its fourth year, I am so proud of the LSA, and its education and mentorship offered to its students to ensure they gain the required experience to become set-ready. We celebrate all the school's graduates and look forward to working with this next generation of film-makers."