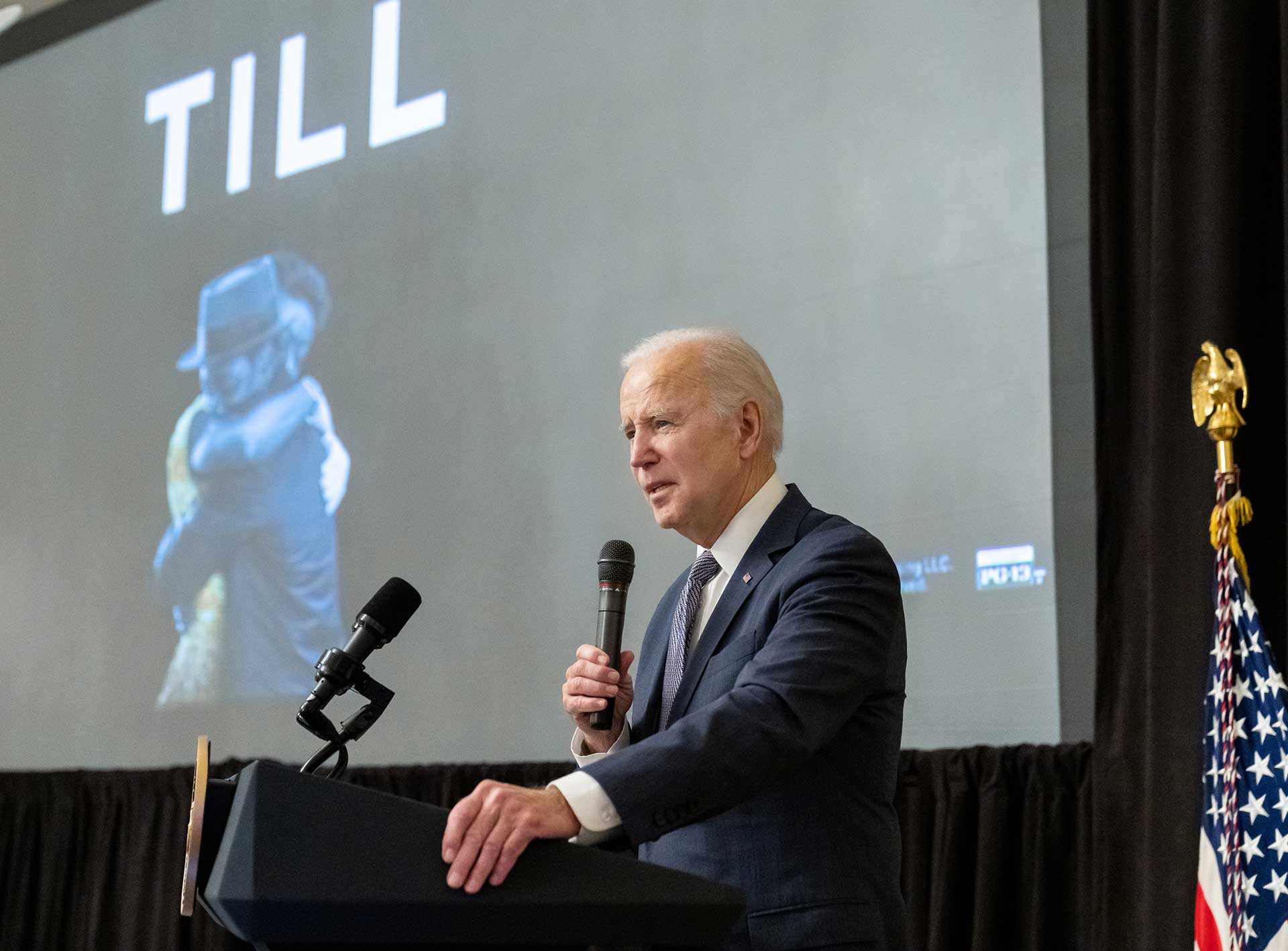 US President Joe Biden hosted a screening of Till at the White House on February 16th in commemoration of Black History Month.
Till is a biographical drama is centered around Mamie Till. Written, produced and directed by Chinonye Chukwu, the film shows the civil rights activist's life following the death of her 14-year-old son Emmett in 1955.
Mr Biden declared "From the White House, during Black History Month, it's my honor — and it is a genuine honor — maybe the greatest honor I've had since I've become President — my honor to introduce the film, 'Till'. God love him."
The film is produced by Keith Beauchamp, Barbara Broccoli, Whoopi Goldberg, Thomas Levine, Michael Reilly and Frederick Zollo. The film is written by Michael Reilly, Keith Beauchamp and Chinonye Chukwu.