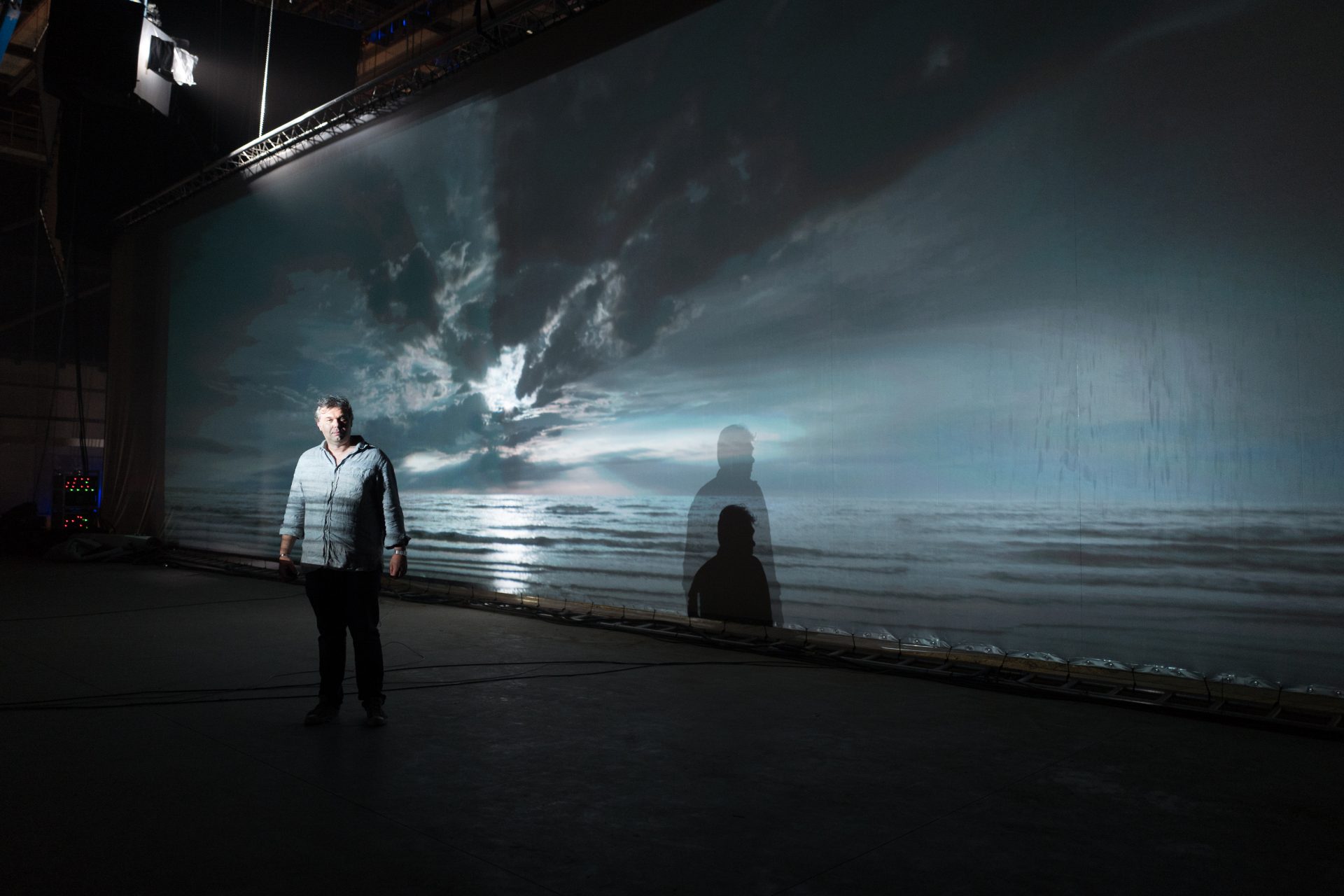 FILM STARS DON'T DIE IN LIVERPOOL has been recognised as achieving a World Record for the largest cinematic rear projection ever used in a film. Verified at Pinewood Studios on 15 August 2016 the rear projection used multiple projectors on a 119.22m2 (1283.37ft2) screen to achieve the cinematic feat. 
FILM STARS DON'T DIE IN LIVERPOOL, directed by Paul McGuigan (SHERLOCK, LUCKY NUMBER SLEVIN) and starring Annette Bening (AMERICAN BEAUTY, THE KIDS ARE ALL RIGHT) and Jamie Bell (BILLY ELLIOT, JANE EYRE, THE ADVENTURES OF TINTIN), opened across the UK on 16 November. Based on Peter Turner's memoir, the film follows the playful but passionate relationship between Turner (Bell) and the eccentric Academy Award®-winning actress Gloria Grahame (Bening).
Paul McGuigan said "In order to replicate some of the techniques used in the film noir movie industry when Gloria was at her height, I decided it would be good to do some rear projection. In order to do that we decided rather than doing green screen we would do it in camera."
Speaking about the technical side of the achievement, projection effects supervisor Lester Dunton of Dunton PFX adds: "We used aligned stacks of powerful projectors to cover the giant screen, with imagery composited to a custom 4k x 1k resolution, to achieve the director's vision."
The largest cinematic rear projection can be seen in FILM STARS DON'T DIE IN LIVERPOOL, in UK cinemas now.